How To Wear Tie-Dye Fashion Trend To Turn Your Outfit From Boring To Fun?
Currently, tie-dye clothing is dominating the fashion trend worldwide. A style that was earlier regarded as 'crafty stuff for kids' has gained such momentum since 2020. From tie-dye sweatshirts to tie-dye skirts this fun and colourful pattern is available for every kind of clothing.
It almost seems that the fashion market has finally moved on from monochromatic, simplistic looks to a more colourful and cheerful vibe.
From J.Lo to Bella Hadid, everyone is embracing the fun 70s "throwback trend" right now, and we are all up for it!
The 70s nostalgia
The tie-dye trend can be dated back to the colourful 1970s summer fashion. The bold patterns and very expressive colour combinations make a statement on their own.
Since 2020, street style and runways started reinventing this trend to make a bold statement during the lockdown. For a long time, florals and animal motifs were THE summer trend, at least among the masses. Tie-dye fashion has successfully replaced this with most shopping sites referencing this innovative psychedelic trend.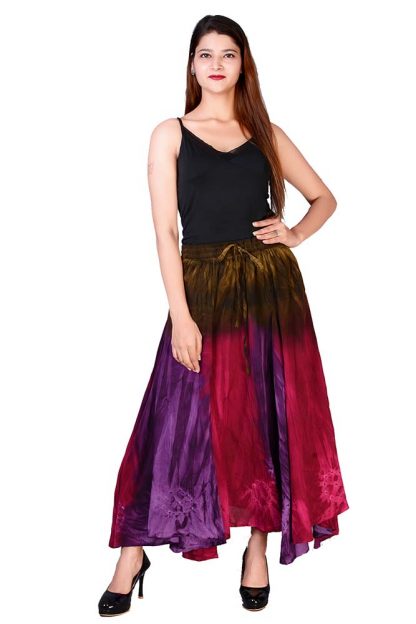 In 2021, the tie-dye trend has evolved from a cool sweatshirt print to tie-dyed patchwork dungarees, tie-dyed skirts, trousers, and even suits.
How can you rock this style?
If you think that this vibrant and colourful trend is just too much for you, we say to try out two-tone gradient pieces first and then move on to bolder colour patterns.
Here are some ways for you to wear tie-dye fashion
The effortless chic
If you are not yet ready to introduce the trend to your main wardrobe, begin with a scarf or a shrug. The touch of beautiful hues with a rather simplistic outfit will look super chic yet effortless.
You can start by wearing blue jeans with a simple white top. Make the look fun with a beautiful long tie-dye shrug and finish it with a tote bag. A tie-dye hoodie is also a great way to warm up to this trend.
Elegant and smart
Many say that this fashion trend is too bold to be a sophisticated look, but international designers are constantly using tie-dye fashion trends in luxurious textiles. Velvet is such an elegant material that looks great with tie-dye fashion.
Try using a softer gradient on a shirt with a formal suit. It adds a perkiness to the look. Team it up with heels and a sharp blazer.
Go bold with colours
If you are ready to up your fashion game, try colour blocking or combining your tie-dye apparel with another similar colour garment. One should never shy away from making a bolder and colourful choice.
If you have a tie-dye shirt in a red-orange-pink colour combination, try to pair it with a patchwork dungaree. The results will be so fresh and innovative.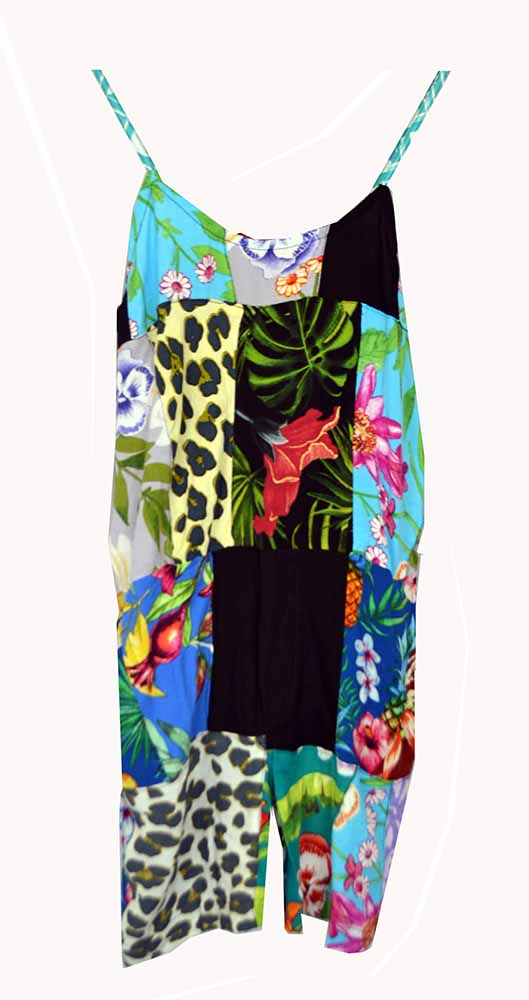 Invest in dresses and skirts
The most amazing way to introduce the tie-dye trend is to wear tie-dye dresses and skirts. They are such a fun and effortless way to wear the trend without much work.
Also, if you wear a tie-dye maxi dress, you don't need to accessorise much or do specific hairstyles. The good aspect about this trend is that it requires so little effort to make the look work. The colours and the patterns can make you stand out easily!
Be creative
If you want to try new fashion trends, use the tie-dye trend to create new looks. As mentioned before, colour blocking is an excellent idea for this trend. Try wearing a tie-dye t-shirt with polka dot pants or even striped pants.
The restriction lies in the imagination. The more you open your doors for imagination, the more creativity you can achieve from your looks.
If you want to make your outfits more fun, you should definitely try the tie-dye trend. It is wonderfully easy to style and doesn't need much effort to pull off the outfits. There are online stores like Jordash Clothing that sell tie-dye clothing in the UK at a reasonable price. They are a brand for wholesale goth, vintage, and other alternative fashion outfits and accessories.
Dofollow