All You Need to Learn About Using Android Without Google
All You Need to Learn About Using Android Without Google
The question that we want to address here is that, is it possible to use Android without a Google account? Giving up and refusing Google is, as it turns out, true, and the feeling isn't nearly as horrible as we would imagine.
Let's look at what Android users can do without using all of Google's services, including Google Play Services, and what they need to forego.
Google seems indispensable for android. But if you are someone who really wants to do away with this notion then continue reading to know both the pros and cons and the method to follow.
Google free- What's the advantages and disadvantages?
There are a handful of people who actually want to give up using google for their daily purposes. If you are among those who want to experience a google-free android, then it's possible and not a distant dream. However, the following are the pros and cons of this google-free android experience.
Improved privacy?
Any Android smartphone that comes with the Play Store has Google Play Services running in the background. This allows Google to perform a multitude of activities, such as remotely downloading applications and retrieving your location. This platform also makes some of its capacity available to third-party users.
By using Android without logging into a Google account, you can reduce the amount of data you create and upload.

Liberty to choose open-source software?
While Android is an open-source operating system, the majority of the applications we use on our smartphones are not. If you've ever chosen to use only open source components, replacing your phone's standard firmware with a custom ROM is the simplest solution.
Since it's difficult to tell which applications in the Play Store are open source, ignoring it completely reduces the chances of downloading a closed-source product

App selection is limited.
Giving up on Google means you may not be able to choose from the diversity of applications that you relied on earlier. When you say farewell to Google, you're saying goodbye to a slew of Android applications.
There are open source solutions to each of this software, but if you try to go 100% open source, you'll miss out on a lot.

Updates take longer
Alternative app stores can provide access to a wide variety of apps that aren't available on Google Play, but updates aren't as regular. Any of these outlets lag behind by weeks or months.

Security Danger
Slow updates will expose you to known security flaws. However, the most common means of hacking a computer is to unintentionally instal malicious apps.
Using a third-party app store involves allowing your user to run apps from sources other than the Google Play Store, making you vulnerable to such threats.


Above we discussed the advantages and the disadvantages of using android without Google. The discussion was to make users aware of the various affairs of this decision. Now, the discussion will focus on the mediums that users can explore to install applications other than the Google play store.
There are a few different Android app stores to choose from, but which one you prefer will depend on whether you're using Android without a Google account.
Amazon Appstore
Since its launch in 2011, the Amazon Appstore has expanded to over 300,000 products. If you don't trust Google but also want your apps sold by a well-known organisation, Amazon might be the solution. This is the default app store on Amazon Fire phones, and it has a broad enough selection to satisfy anyone who purchases them.
While Google software is not available in the Appstore, you should have no trouble finding alternatives. Apps from the main social networks are also available.

F-Droid
F-Droid is a kind of app store that only offers free and open-source applications. The service keeps track of recent apps and allows you to go back to previous versions if required. About a thousand applications are available on F-Droid. Users can search and obtain information using only its selection.
Apps Can Be Downloaded Directly From Your Browser
While downloading applications from an app store is the preferred way, you can also download apps directly from websites. This is dangerous, so be cautious about which websites you trust. CNET and APK Mirror are two notable alternatives.
The disadvantage of this method is that you will not get automatic alerts, which is a security risk. This should be a last-ditch choice for users who can't find their favourite games outside of the Play Store.
These are some ways to experience a Google-free Android. We want to conclude by mentioning one application that is a must-have for all- if you prefer google play store or want to directly download from the browser.
This Malayalam typing keyboard launched by Bharat keyboard has adapted itself in both ways, thus providing a richer user experience to cater to individual needs.
Apart from that, this Manglish keyboard is perfectly made to serve all your Malayalam typing needs and fancies.
Since most of our conversation utilizes vibrant stickers and emojis, this keyboard is loaded with Manglish stickers and incorporates the latest viral elements to give users an up-to-date experience.
The console is highly customizable where users can add their preferred pictures as their keyboard theme, choose stylish fonts, adjust the size and get an authentic Malayalam dictionary for a smooth typing experience.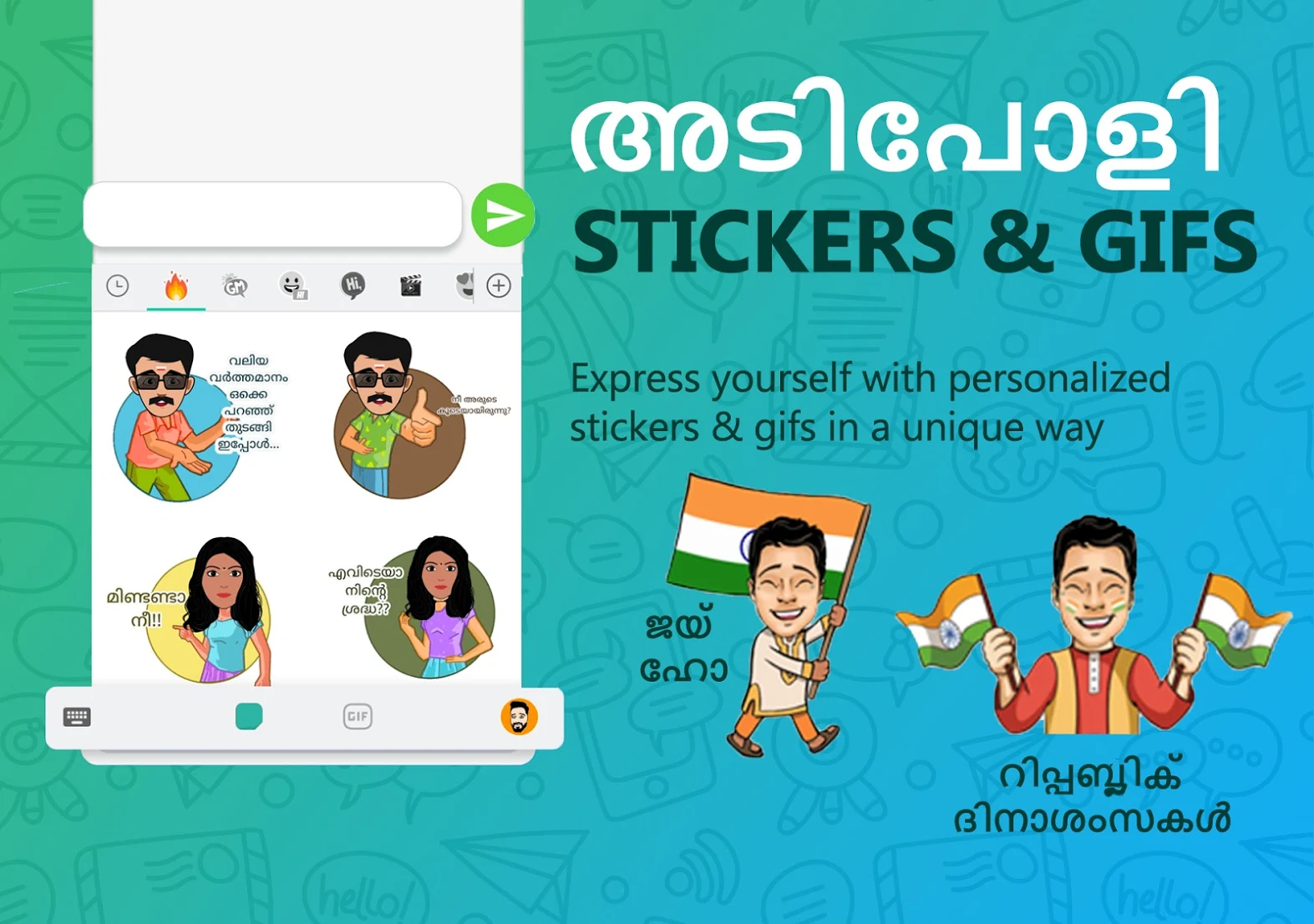 Made by harnessing the calibre of inventive AI technology, the Manglish keyboard can suggest emojis, GIFs, stickers, and BigMojis by reading the intent of your text and understanding the pattern to provide the fastest typing experience that it promises.
Try it today as the Malayalam keyboard online is available both on the app store and in an APK version.
Dofollow